X4 pro PV
Panel Version
System contains 4 panels with a control router. It is meant for installations inside existing and operational VSAT or TVRO domes.
For installation of our Panel Version there should be at least 10cm clearance between the dish and the dome cover, to keep the dish fully operational.
4 panels (four 5G modems and 16 omnidirectional antennas in total). For more info please visit panel specs page.
Dual-LEO (e.g. Starlink Maritime) connectivity
Panel Mounting: panels can be mounted either vertically or horizontally (but not flat) near the dome's base. Thus, they will not interfere with the satellite dish system
Mounting brackets: will be provided to fit the diameter of the dome. You can read more about our mounting brackets here.
Control Router: mounted flat in the dome's base.
Power: 160W peak load. DC 12V, 12A (3x4sqmm) or AC 100V..240V (3×1.5sqmm)
Operating temperature: -40° to +75°C
Cabling required: Ethernet to the ship's firewall: Cat6A or Cat7 S/FTP (shielded)
Remarks: 360° non-blocked horizontal line of sight recommended. The systems comes with all parts/cables required, except the ethernet cable connecting the dome to the ship's network.
Optional SIM extender is available so SIM cards can be conveniently changed below deck. It does not require any extra cables (uses the same ethernet cable as for the user data).
X4 pro can also be installed as a standalone dome. Learn more.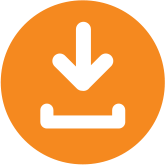 Download technical specifications