It all starts with
THE RIGHT EQUIPMENT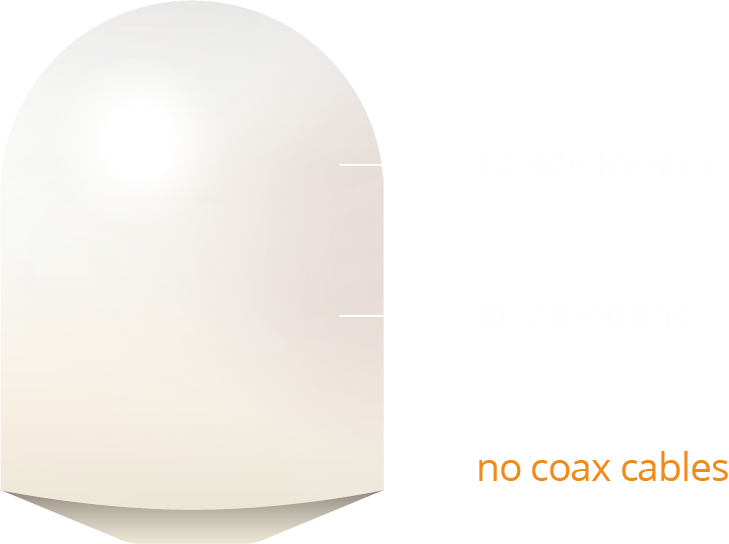 We develop, manufacture and support superyacht specific 4G and 5G solutions. Our DOME router allows to extend coverage offshore up to 85km.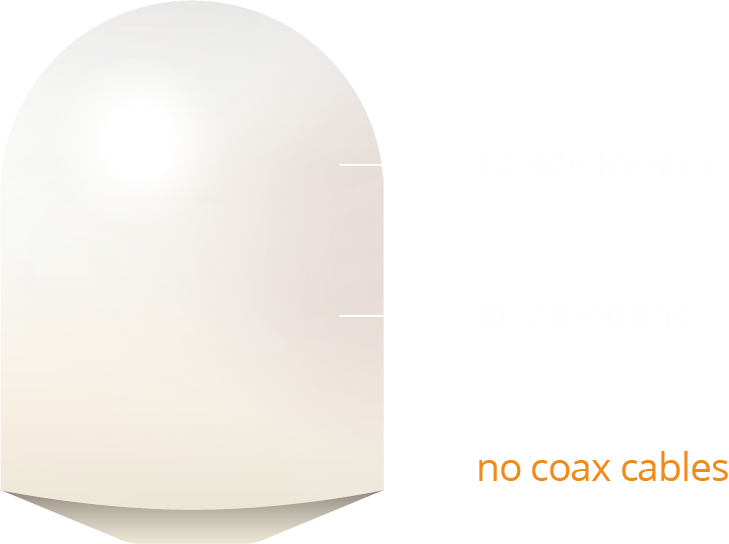 Coverage up to 85kmOffshore
Meridian 5G DOME router system allows to achieve 4G coverage in virtually all cruising ranges of a superyacht while guests are onboard. The maximum distance reported has been 46.3 nautical miles.
Ultra-fast & ReliableInternet
Our equipment and service allow to achieve speed comparable to fiber optics lines onshore while ensuring the connection remains stable in varying conditions. The average reported speed is 250 Mbps down, 130 up.
Connection bondingand 24/7 Support
24/7 dedicated support service that includes secured connection bonding and provides a dedicated country-specific IP address required to stream country-specific content like Netflix US or UK.

Used by more than 150 superyachts
(ranging from 30 to 150+ meters)
We installed Meridian's new DOME system several weeks ago in Sardinia, installation was quick, went well and my internet service has been excellent. My guests do a lot of video calls, video streaming and have had no problems with buffering. We also observed a very impressive range offshore - the maximum distance was 46,3 nautical miles, it was still good enough for emails, grib files download, etc … we do not have VSat.
Motoryacht LADY JADE (40 meters)
"We've tried various other SIM based 4G routers and such onboard Radiant and they all had downsides which outnumbered the benefits. For that reason we were reluctant to try yet another technology at first due to our understanding of GSM networks and how intermittent they can be. Meridian 4G system really impressed us and is the only solution that truly works. We've been using Meridian 4G's technology since early 2015."
Motoryacht RADIANT (110 meters)
Read Testimonials