X2 pro Standalone
Inner core
System contains 2 panels with a control router arranged into an inner core to be installed inside a small (~50cm) empty dome.
2 panels (two 5G modems and 8 omnidirectional antennas in total), you can read more about panel specifications here
Connection bonding or load balancing modes, optional LEO integration
Weight: 10.5kg
Mounting: 4x M8 Bolt
Power: 160W peak load. DC 12V, 12A (3x4sqmm) or AC 100V..240V (3×1.5sqmm)
Operating temperature: -40° to +75°C
Cabling required: Ethernet to the ship's firewall: Cat6A or Cat7 S/FTP (shielded)
Dome cover: recommended model Intellian i4
Remarks: 360° non-blocked horizontal line of sight recommended.
X2 model has spare compartments for 2 additional panels and can be upgraded at a later time by purchasing additional panel(s).
Optional SIM extender is available so SIM cards can be conveniently changed below deck. It does not require any extra cables (uses the same ethernet cable as for the user data).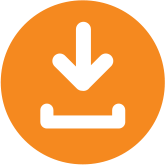 Download technical specifications