What does 5G mean for superyachts?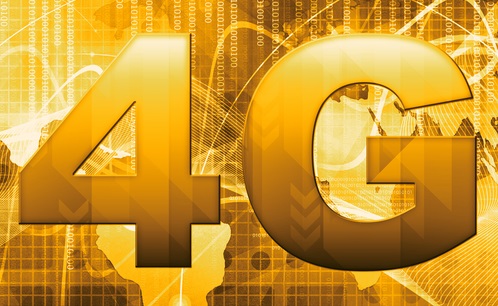 With 5G being introduced in 2019 and gradually coming to all superyacht destinations the burning questions all boat lovers have is:
What does 5G mean for yachts overall?
There has been a lot of speculation in the yachting industry about 5G revolutionizing internet speed possible onboard superyachts once and for all. Is it really going to happen? The answer may surprise you.
Without going too technical there are two "5G" technologies planned to be released: 5G-LTE and 5G-NR (new radio). The latter is not coming any time soon and will not be accessible to the end user (be it your iPhone or 4G router onboard) and will serve mostly for the purpose of extending cellular coverage to remote locations. 5G-NR will use frequencies that can literally fry your brain and all the birds that come near it, as you probably saw in the news already, and is the type of 5G that got all the bad rep about it.
5G-LTE is more promising for the end user and partially even for superyachts. This is the type of 5G that is being released in 2019, and the main improvement between 5G-LTE and 4G-LTE is a slight increase in frequencies made available (5G-LTE will offer 3.4-3.8 GHz compared to the highest available 4G LTE frequency of 2.6 GHz).
Higher frequencies mean more speed which means that 5G-LTE will be fast, very fast. These are the good news.
The not so good news are is the fact that the higher the frequency is the shorter the distance it can cover. When we speak about 3.4-3.8 GHz we speak about a distance of 150-200m covered. Not that much for a superyacht, is it?
In other words, you will benefit from 5G only as long as your iPhone or 4G router is within 150-200m range from the closest cellular tower. So choose your locations in the ports carefully and make sure you know where the surrounding towers are!
In case you wonder what would happen when you leave the port and move further away from the cellular towers - you will simply use lower 4G-LTE frequencies, as you do now. And the further you go from the cellular tower the lower is the frequency that your antennae can pick up. The lower the frequency means the lower the internet speed as you probably know already by simply using 4G on a moving vessel.
There is a way to extend the coverage offshore by amplifying the signal (extending the distance where you can get higher frequencies and faster internet speed therefore), and we can help you with that with our technology (up to 40km offshore).
So 5G does bring an improvement into the superyacht world, even if mainly in the ports. Cellular operators promise to be 5G ready in the second half of 2019 as early as mid-Summer.
So what do you need to be 5G ready?
And is your current equipment going to get your through the season with optimal 4G performance?
It is quite simple to check. You need to have 4G/5G equipment that has Category 18 modems in it. Category 18 modems are compliant not only with upcoming 5G-LTE but with the latest release of 4G LTE-A-Pro as that is what you will be relying on most of the time while cruising.
Pepwave devices do not have Category 18 modems even in newer models released in March 2019, and as a result will limit your internet speed even on 4G LTE-A-Pro (available sinces 2018).
When choosing a device keep in mind that most commercial devices are built for use in ambulances and police cars, and 150-200m range with higher speed is not something extremely useful for a police car. But for a superyacht in the port it can make a world of a difference.
Meridian provides a 5G ready device with optional offshore coverage extension up to 40km available.
[contact-form-7 id="1240" title="5G article form"]